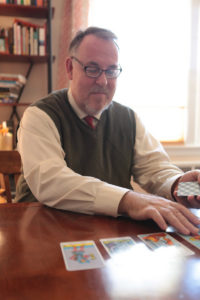 I am excited to tell you that I have been invited to be a guest speaker at Telesummit 3 Tarot Wisdom It's quite an honor as the field of experts includes some of the best known names in tarot today. I'll be talking live on Monday August 1st at 1pm Eastern time, USA.
My subject is the correspondence between the cards and the planets of the ancient world. My talk is called 'The Stars in the Cards' and will include a step by step demonstration of how this technical knowledge can greatly enhance your readings.
Click the link to register for free. Access 20 tarot specialists.