Welcome:
Are you interested in the planets and the stars and what they are doing in your life?
Me too.
About this site: 
I offer readings in astrology and tarot. Contact me for details: Colin@galacticfragement.com
Get The Quarterly – interviews/articles/charts
Looking to do some serious study? – Take a look at the Book Reviews
My story below
My Story:
As a six year old child I wanted to be an astronomer. I learned some basics about the solar system. The distance of the Earth from the Sun. How far to the Moon from here. The sequence of the planets up to and including Pluto which was given planetary status in those days (and still is by astrologers).
When I was eleven I got a different vocational call – to become an actor, and that is what I followed. But I never lost interest in the skies above. A few times I bumped into astrology – I read a great book, or had a reading – I almost began to study seriously.
Eventually somewhere between my second progressed lunar return and my second Saturn return it got me, and since then…
I first encountered the world of the esoteric as a young man living in London. For many years I attended groups and lectures in several different schools and was involved in a range of meditative and human development practices.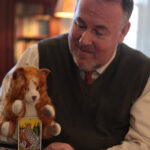 As an actor/astrologer by profession, operating sometimes under the aegis of The Fool archetype, and sometimes The Magician, my work has taken me from the National Theatre in London to Broadway in New York, from Israel to Australia, from Scotland to China, and many places in between.
With a Sagittarian sun and a Gemini moon, it is natural for me to approach systems of arcane knowledge from many different perspectives. The twin disciplines of Tarot and Astrology connect with the arts and sciences of myth, number, image and beyond.
Colin@galacticfragment.com
I offer readings worldwide by Zoom or Skype or phone
 See what clients have said here
The natal chart of my practice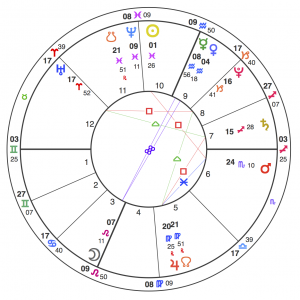 Copyright © 2016 Colin McPhillamy | Terms of Service